Are you looking to transform your indoor spaces with cutting-edge lighting solutions? Kosoom, a leading name in the lighting industry, brings you a range of indoor smart lighting options that will not only brighten your home but also enhance your lifestyle. Explore our diverse collection of smart track spotlights and track lights to find the most practical and affordable options for your lighting needs.
Smart Track Spotlight: Illuminating the Way Forward
In today's fast-paced world, technology has seamlessly woven itself into the very fabric of our daily lives, leaving no corner untouched, and lighting is no exception. At Kosoom, we are proud to introduce our exceptional smart track spotlight collection, which stands boldly at the forefront of this revolutionary transformation in the lighting industry. These ingenious fixtures not only embody cutting-edge style but also harness the power of intelligence, granting you effortless control over the ambiance of your living spaces. With these smart track spotlights, you can effortlessly curate the perfect atmosphere for any occasion, whether it's a cozy evening at home or an energetic gathering of friends and family. Experience the harmonious blend of innovation and aesthetics, as our smart track spotlights illuminate the path toward a brighter, more connected future in indoor lighting.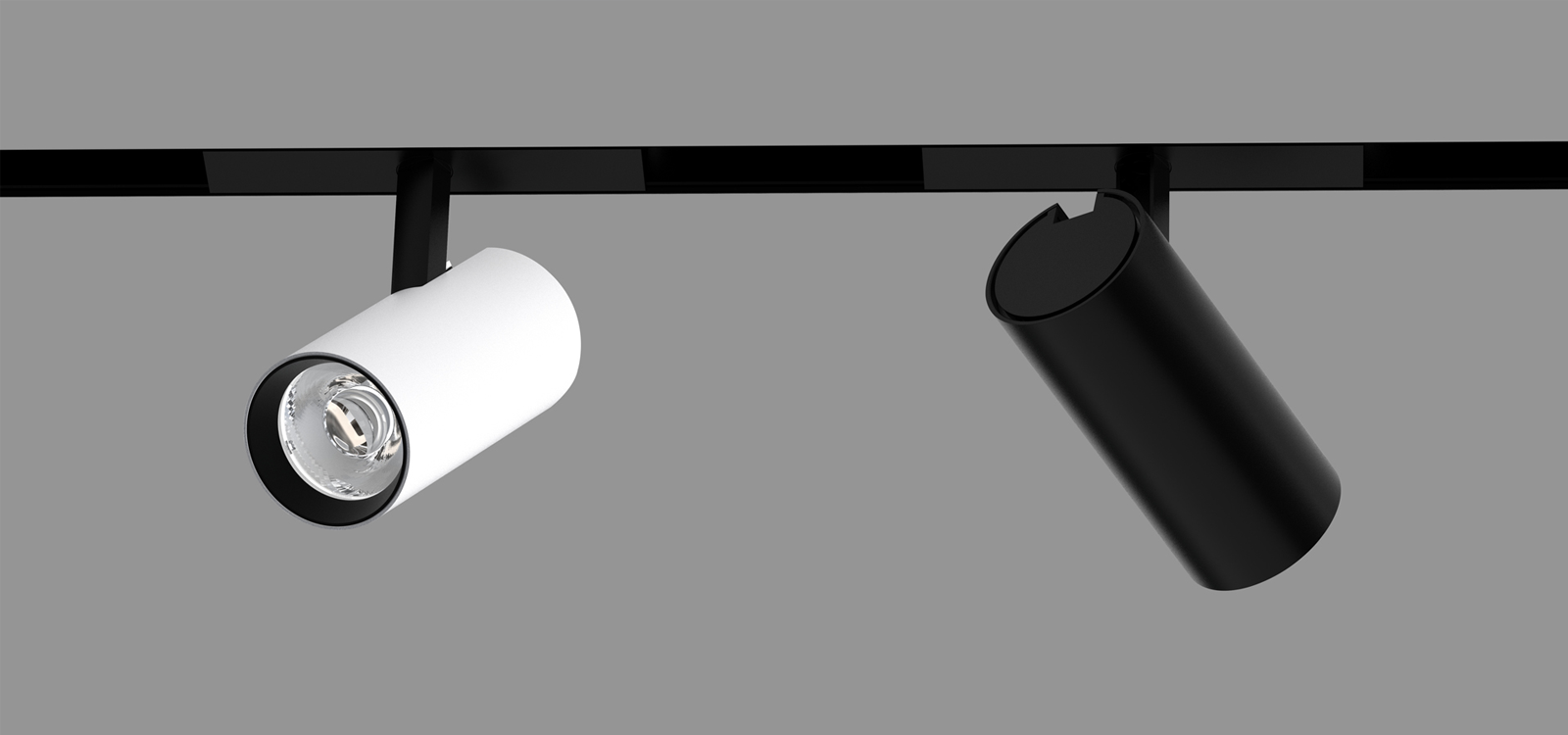 Discover the Best Track Lights
Indoor lighting holds the power to transform any space, and selecting the perfect track lights is pivotal in this endeavor. At Kosoom, we understand the significance of this choice, which is why we proudly present our curated selection of the very best track lights. Our mission is to cater to a diverse range of preferences and requirements, ensuring that your vision for your indoor space becomes a radiant reality.
Our collection encompasses a spectrum of options, from sleek and minimalistic designs that seamlessly blend into modern interiors to robust and durable choices that withstand the test of time. Whether you seek fixtures that subtly complement your decor or lights that make a bold statement of their own, our best track lights collection has it all. We believe that every corner of your space deserves the perfect illumination, and that's precisely what you'll find when you explore our exceptional range.
With Kosoom, you're not just choosing lighting; you're investing in a vision that elevates your indoor ambiance to new heights. Experience the transformational power of our best track lights and see your spaces come to life with style, sophistication, and brilliance. Illuminate your world with Kosoom's commitment to excellence in indoor lighting.
Affordable Excellence: Cheapest Track Lights
At Kosoom, we firmly believe that everyone deserves access to quality lighting solutions without the burden of exorbitant costs. That's why we proudly present our range of cheapest track lights, where affordability meets excellence. We understand that budget constraints should never stand in the way of illuminating your spaces with brilliance, and our commitment to making this a reality is unwavering.
Our selection of the cheapest track lights on the market is a testament to our dedication to providing accessible lighting solutions. What sets us apart is that our commitment to affordability never comes at the expense of performance or style. When you choose Kosoom's cheapest track lights, you're not compromising on quality; you're making a smart choice that ensures your space is bathed in light, style, and functionality.
Illuminate your living areas, workspaces, or any room in your home without emptying your wallet. We believe that great lighting should be accessible to all, and we invite you to discover the excellence of our affordable track lights. Experience the perfect blend of cost-effectiveness and outstanding performance with Kosoom, where quality lighting doesn't come with a hefty price tag.
Practicality Meets Innovation: The Most Practical Track Lights
In today's fast-paced world, where convenience and practicality are paramount, Kosoom's most practical track lights emerge as the ultimate solution. These fixtures have been meticulously engineered to not only provide efficient and reliable illumination but also to seamlessly integrate with your home automation systems, simplifying your daily life.
With our most practical track lights, say goodbye to the hassles of traditional lighting controls. Imagine effortlessly adjusting the brightness, color, and mood of your space with a simple touch on your smartphone or a voice command to your smart home assistant. These lights are designed to enhance your daily routine, making it more convenient and efficient.
The innovation behind our most practical track lights extends beyond convenience. These fixtures are built to last, ensuring durability and longevity. Whether you're looking to create a cozy ambiance for a quiet evening or set the perfect lighting for a lively gathering, our track lights adapt to your needs with ease.
Experience a world where lighting aligns seamlessly with your lifestyle and preferences. Embrace practicality and innovation with Kosoom's most practical track lights, where lighting control becomes a simple pleasure, and your space becomes a more comfortable and efficient haven.
Complete Lighting Solutions
Kosoom is more than just a source of lights; we are your partners in creating holistic, complete lighting solutions that transform your spaces. Our extensive range goes beyond mere illumination, encompassing various styles, finishes, and functionalities to cater precisely to your unique requirements. Whether you're in search of accent lighting to highlight the architectural beauty of your space, task lighting to enhance productivity, or general illumination to create a warm and inviting atmosphere, rest assured that we've got you covered.
Our commitment to providing complete lighting solutions stems from our understanding that lighting is not just about brightness; it's about crafting the perfect ambiance for every occasion. Our diverse collection spans a spectrum of styles, from timeless classics to contemporary designs, ensuring that you can find the ideal fixtures to harmonize with your interior aesthetics.
We offer an array of finishes to match your decor seamlessly, whether you prefer the understated elegance of matte black, the timeless allure of brushed nickel, or the classic charm of antique brass. Our lighting functionalities are equally versatile, with options ranging from dimmable lights that allow you to set the mood precisely to smart lighting solutions that put control at your fingertips.
At Kosoom, we pride ourselves on being your one-stop destination for lighting needs. We understand that every space is unique, and every lighting requirement is distinct. That's why we are dedicated to providing complete lighting solutions that empower you to illuminate your world just the way you envision it. Explore our diverse range and let us help you tailor your lighting to perfection, creating the ideal ambiance for every moment.
Step into the Future of Illumination with Kosoom
Kosoom stands as your ultimate destination for indoor smart lighting solutions. Our extensive range boasts a comprehensive selection of smart track spotlights and track lights that cater to every need and budget, ensuring that your lighting aspirations find their perfect match. Whether your quest leads you to the pursuit of the best, the most practical, or the most affordable track lights, rest assured that we have your lighting needs covered.
With Kosoom, lighting transcends the ordinary, as we seamlessly blend innovation and style to elevate your indoor spaces to new heights. Our commitment to providing lighting solutions that align with your vision is unwavering, ensuring that your spaces are bathed in brilliance, comfort, and energy efficiency.
As you explore the future of lighting with Kosoom, you're not just choosing fixtures; you're embarking on a journey where each room becomes a canvas for your imagination. Transform your indoor spaces with the power of innovation and style, and illuminate your world the Kosoom way. Welcome to the future of lighting – welcome to Kosoom.