The LED driver is an integral part of the LED luminaire and is often overlooked by the average buyer. It is like the heart of a human being. That's why choosing the right and reliable LED driver for your luminaire is so important.
This article will introduce you to the features, types, suppliers and applications of LED drivers.
What is an LED driver
An LED driver is a component used to control the power of an LED or multi-layer LED PCB. In layman's terms, it is an indispensable part of an LED lighting system.
For the layman, LED driver selection can be a tricky issue and the following article will explain more about the characteristics of the various drivers.
Features of LED power drivers
1、High reliability
Especially the driver power supply for LED street lights is installed at high altitude, which makes maintenance inconvenient and maintenance costs are high.
2、High efficiency
LED is an energy-saving product with a high efficiency of the driving power supply. The power supply installed in the luminaire is very important. The power supply is highly efficient but consumes less power, generates less heat in the luminaire and the temperature rise of the luminaire is reduced. Therefore, it is advantageous to delay the decay of the LEDs.
3、High power factor
Power factor is a requirement of the grid for the load. In general, there are no mandatory targets for appliances rated at less than 70 watts. The power factor of individual appliances, although low, has little impact on the grid; however, at night the grid will be heavily polluted due to the large amount of lighting and the concentration of similar loads. In the near future, LED drives of 30W-40W may have some power factor indicator requirements.
4、Drive modes
There are now two flows: one is a constant voltage source supplying multiple constant current sources, each supplying each LED separately. This combination is flexible and the failure of all LEDs does not affect the work of the others, but the cost will be slightly higher. The other is a direct constant current power supply, i.e. the "Keke Huibao" driving method, driven by LEDs in series or in parallel. It has the advantage of low cost but poor flexibility and does not affect the operation of other LEDs when solving the problem of LED failure. These two forms have existed side by side for some time. A multiple constant current output power supply approach would be better in terms of cost and performance. Perhaps this is the main direction for the future.
5、Surge protection
LEDs are relatively poorly protected against surges, especially against reverse voltage. It is also important to strengthen this aspect of protection. Some LED lights are outdoors, such as LED street lights. Due to dumping loads and lightning induction, various surges can intrude from the grid and some surges can cause damage to LEDs. Therefore, the analysis of the drive power supply of "Zhongke Huibao" should be inadequate in terms of surge protection. For frequent changes of power supplies and luminaires, LED drivers should have the ability to suppress surges and protect LEDs from damage.
6、Protection functions
In order to meet safety and EMC requirements, it is advisable to add a negative LED temperature feedback to the constant current output, in addition to the usual protection.
LED driver types
The main types of LED drivers are: AC LED drivers, DC LED drivers, constant current LED drivers, constant voltage LED drivers and dimmable LED drivers.
2.1 AC LED Drivers
AC LED drivers, also known as high voltage LED drivers or offline LED drivers, use either a low voltage line (100-120VAC) or a high voltage line (200-240VAC) line voltage. Using an offline driver eliminates the need for a switching power supply when using a low voltage (DC input) LED driver. AC LED drivers draw power from your line supply and output a DC voltage range while keeping your LEDs at a constant drive current. Widely used AC LED drivers include the 100W LED driver, the 30W LED driver, and the 50W LED driver. The range is from 10W to 500W.
2.2 DC LED drivers
A DC LED driver is a low voltage LED driver. The DC input or low voltage LED driver takes its DC voltage from a battery or switching power supply and outputs a constant current to ensure that the LED is safe. In this way the LED will remain at a safe drive current while the electrical characteristics of the LED change due to heat and the voltage can be varied according to the needs of the LED.
12V LED driver: The 12V LED driver power supply or 12V DC power supply is one of the most common power supplies in use today. This means that the power supply is converted from a high input voltage of 120V or 240V to a low DC 12 voltage.
24V LED driver: The 12V LED driver power supply or 24V DC power supply is one of the most common power supplies in use today. This means that the power supply is converted from a high input voltage of 120V or 240V to a low DC 24 voltage.
2.3 Constant current LED drivers
According to the driving method, there are two types of led light drivers commonly available on the market. One is the constant current driver. The constant current driver is characterised by a constant output current. The output voltage varies within a range. That is why we often see driver housings on the market labelled (output: DC**V – **V * * * mA +-5%). This means that the output voltage is at one of the output voltages. The range, the current is how many ma.
2.4 Constant voltage LED driver
The other is a constant voltage driver. Constant voltage drives are characterised by a fixed output voltage and a current that is limited to a maximum value as the luminaire changes. In this case, the housing is usually marked (output: DC**V **A) with a fixed output voltage and how much the maximum output current is. the most common output voltages on the LED market are 5V, 12V, 24V etc.
2.5 Dimmable LED drivers.
A dimming driver is a device that changes the brightness, colour or colour temperature of an LED lamp by means of an external signal acting on the dimming module inside the driver, which in turn changes the output voltage and current. There are several types of dimmable LED drivers;
0-10V dimmable drivers
PWM dimmers
DALI dimmers
Thyristor dimmable drivers
Major LED driver suppliers:
OSRAM, PHILIPS, Tridonic, Meanwell, LIFUD, Inventronics
OSRAM
OSRAM is a leading lighting brand based in Munich, Germany. OSRAM has been involved in the lighting industry for more than 110 years.
The semiconductor company of the OSRAM Group has achieved the best products not only in LED chips, but also in LED drivers
Constant current linear – indoor
Constant Current Compact – Indoor
Constant current – outdoor
Constant Voltage – Indoor
Constant Voltage – Outdoor
Programming tools and accessories
OSRAM LED drivers cover almost all requirements and offer the following advantages.
Wattages ranging from as low as 6 to 300 watts.
Get an economical 3-year warranty product and a high-quality 5-year warranty.
Coverage of a wide range of dimming control systems: Triac, DALI, Bluetooth, etc.
Access to dial settings for different output currents.
Available in various sizes, from slim and miniature to linear, standard to outdoor waterproof.
Fully compliant with many international standards.
The most used series are: OT FIT standard, linear, Triac dimming drivers.
PHILIPS
Philips, another well-known lighting and consumer electronics company, is located in the Netherlands. The Philips brand has been involved in the lighting industry since 1891, even before OSRAM.
In the last 10 years, the Philips lighting business has undergone a radical transformation. Sinophil, a new company in the lighting sector, is now responsible for the Philips lighting business. It has expanded with more brands that you have never heard of: Hue, Wiz, ADVANCE, interact and many more.
Now, you won't find any LED drivers on the Philips Lighting website.
Xitanium series, high quality 5 year warranty products.
CertaDrive Series, standard 3 year warranty products.
Xitanium SR Series, Xitanium Wireless Series.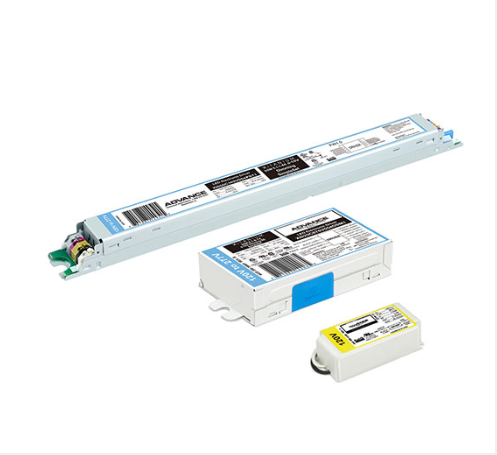 Tridonic
Tridonic GmbH & Co KG, a lighting products and energy saving company based in Austria, has been producing inductive ballasts for fluorescent lamps since 1956. Later, in 1978, electronic ballasts were produced.
Tridonic LED drivers are available in the following series.
Engineered linear drivers
Compact LED drivers
Constant current output drivers
LED track head drivers
Outdoor LED drivers
Universal input LED drivers.
Tridonic LED power supplies with a 5 year guarantee, worldwide recognition and excellent quality
Meanwell
Established in 1982 in Taiwan, China, Meanwell is one of the world's largest manufacturers of standard power supplies and is ranked 4th in the world for DC power supplies in 2020.
Established as a major manufacturing and R&D centre in Guangzhou in 1993, it now offers over 10,000 models of power supplies in 1,000 series.
The main series are as follows.
LED drivers
Adapters
KNX
Metal Case Power Supplies
Rail power supplies
The most common series are: AP, ELG, HLG, HGB, LP, XLG, LCM and LRS.
Meanwell offers LED power supplies for indoor use, plastic adapters and 3-in-1 dimming function power supplies with 3 and 5 year warranties, preferably 7 year warranties.
With excellent and reliable performance, Meanwell will be your best choice for LED power supplies.
LIFUD
Founded in 2007, Lifud is headquartered in Shenzhen, China and has two main manufacturing centres in Shenzhen and Sichuan. The main products are LED drivers for commercial and domestic use.
The first product line was indoor compact LED constant current drivers. Later there were high bay, outdoor waterproof, and constant voltage.
Almost all series are backed by a 5 year warranty and are competitively priced, making them a rising star in the LED driver industry.
LIFUD LED drivers are available in the following series.
DALI dimmable LED drivers
0-10V dimmable LED drivers
Thyristor dimmable LED drivers
Bluetooth dimmable LED drivers
Zigbee dimmable LED drivers
Emergency LED Drivers
Compact LED Drivers
Linear LED Drivers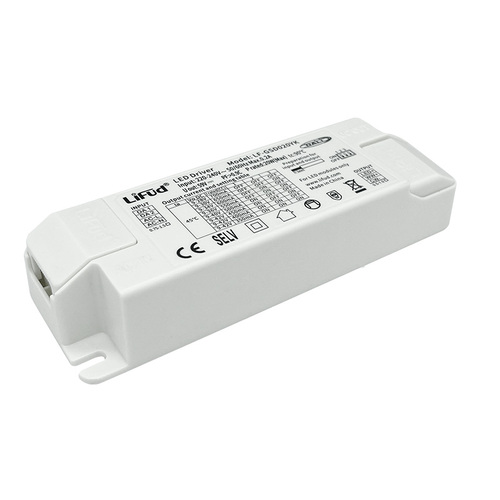 Inventronics offers one of the largest LED driver product lines in the solid state lighting industry. We are a leading global brand with over 10 years of experience and continue to invest to meet the needs of our customers today and into the future. Our LED driver product line includes constant power, high current, high input voltage, constant voltage, programmable, control ready and a variety of form factors, as well as many other options to provide design flexibility for almost any application.
EBV IP67 Constant Voltage LED Power Supplies
ESV IP67 Constant Voltage LED Power Supplies
ETV IP67 Constant Voltage LED Power Supplies
EUV North America IP67 Constant Voltage LED Power Supplies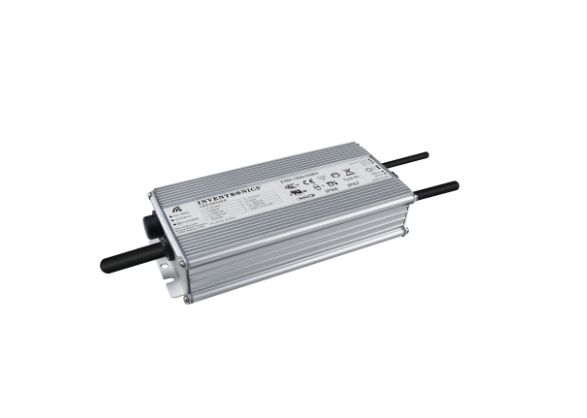 LED Driver Applications
All LED lights need LED drivers, so they are widely used in all LED lighting products. KOSOOM lighting products mainly use OSRAM/LIFUD products for luminaire drivers, most of our products provide 3-5 years warranty.
About us
If you have lighting needs for supermarkets, shops, offices, restaurants, etc., you can click here to view our products, we will provide you with free consultation and lighting design services, from programme planning to technical support for luminaire installation and commissioning. We have a strong product supply chain, our products are CE and ROHS certified, with a complete product portfolio, online service response within 24 hours and faster delivery.