As the sales manager of KOSOOM brand, I am pleased to introduce to you our many years of experience and professional solutions in the field of commercial lighting. In this article, we will delve into the topic "What are the most common spotlights?" and provide you with detailed information about the different types of spotlights as well as indoor spotlights. In the field of Commercial LED Lighting, we strongly recommend you to choose KOSOOM to create a more energy-saving, environmentally friendly and long-lasting lighting environment.
The importance of spotlight
In the field of commercial lighting, spotlights are not only a lighting tool, but also a creative design element. Their ability to precisely focus light on specific areas or objects effectively highlights important details, enhances visual appeal, and provides unique ambience to different types of venues. Below is a more detailed discussion:
Highlight key areas and objects: Spotlights can pinpoint their beams on specific items in a store, precious art in a museum, or exquisite dishes in a restaurant. This capability allows merchants to direct customers' attention, highlight important areas, and promote sales, appreciation of art, or a restaurant's unique menu items.
Create unique lighting effects: Spotlights can create a variety of impressive lighting effects by adjusting the angle and intensity of the beam. This includes focusing beams of light to create cones of light, illuminating specific decorations or patterns on walls, and projecting colorful light effects. These creative lighting effects can add visual appeal to commercial spaces and coordinate with the brand image or the atmosphere of the venue.
Improve customer experience: Customer experience in stores, restaurants and entertainment venues is crucial. The use of spotlights can improve indoor lighting and provide customers with a more comfortable and pleasant environment. In a retail environment, the right lighting can improve product visibility and facilitate shopping. In dining venues, warm lighting can create a romantic atmosphere.
Multi-scenario applications: Spotlights have diverse application scenarios. For example, PAR lights are commonly used for stage lighting because of their adjustable beam and powerful light output, making them the first choice for concerts, plays, and performances. MR lamps are usually used in shops, galleries and museums, and their exquisite designs and various sizes adapt to different display needs. KOSOOM's LED spotlights stand out for their versatility and flexibility, allowing them to be adapted to various commercial scenarios.
To sum up, spotlights not only provide excellent lighting functions, but can also play a creative role in commercial lighting, helping companies attract customers, increase sales, enhance brand image, and create unforgettable customer experiences. Whether for stage lighting, store decoration, or other commercial applications, the correct selection and use of spotlights will have a positive impact on your business.
Indoor spotlight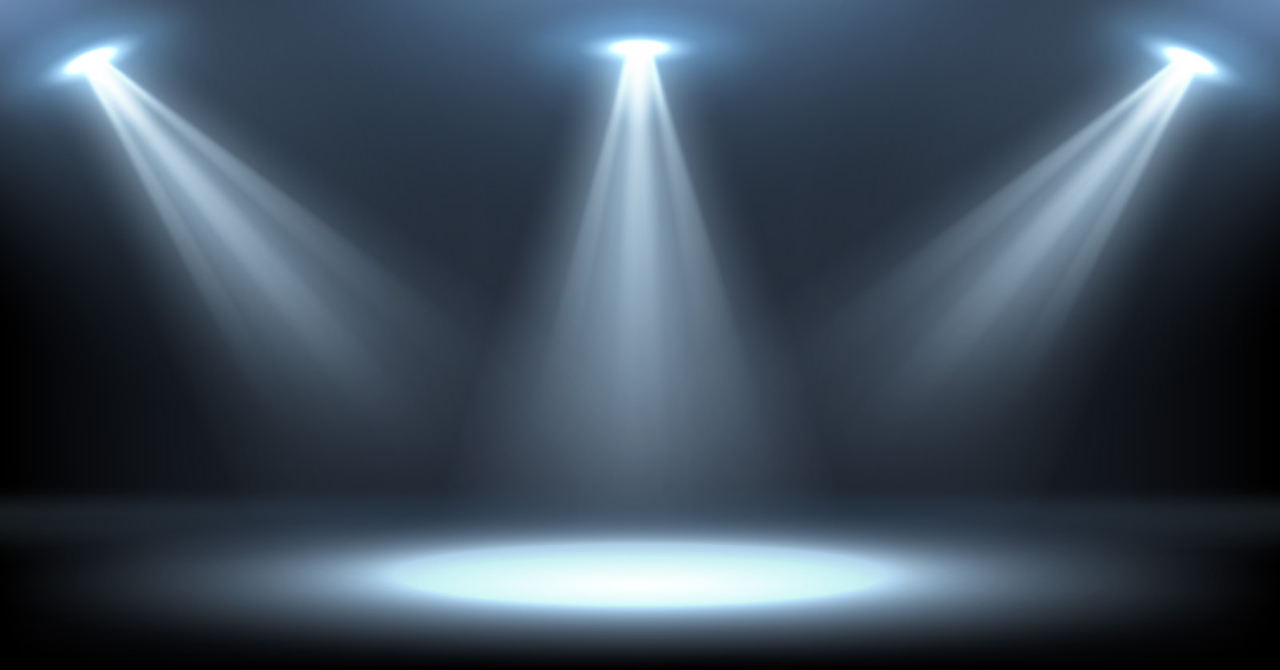 Indoor spotlights are the essence of commercial lighting. They are widely used in various commercial environments, injecting unique light and atmosphere into indoor spaces. Whether in a retail store, restaurant, hotel, gallery or museum, indoor spotlights create eye-catching lighting effects that attract customers' attention, enhance your brand image, and increase sales.
KOSOOM brand indoor spotlights not only have excellent lighting performance, but also pay attention to fashion and design elements. We understand that indoor lighting is not just about providing brightness, but also about how to integrate light into the interior decoration to create a warm and unique atmosphere. Therefore, our range of indoor spotlights is renowned for its exquisite design and diverse appearance options. Whether your interior decoration style is modern, classic, industrial or artistic, KOSOOM offers indoor spotlights in a variety of styles and colors to ensure they fit perfectly with your interior design.
The choice of indoor spotlights not only depends on their appearance, but also is closely related to their performance and functionality. KOSOOM's indoor spotlight series has excellent brightness and dimmable functions, which means you can adjust the brightness of the light as needed, achieving flexible lighting in different scenes. Whether it's to highlight natural light during the day or create a warm ambience at night, our indoor spotlights can meet your needs.
In addition, KOSOOM's indoor spotlights feature excellent color temperature adjustability. This means you can adjust the color of the light to suit your room and desired ambience, from warm yellow to cool white. This flexibility allows you to choose the most appropriate lighting setup for different situations and events.
Most importantly, KOSOOM focuses on sustainability. Our indoor spotlights use energy-saving LED technology, which not only reduces energy consumption, but also extends the life of the product and reduces maintenance costs. Not only is this environmentally friendly, it also helps reduce operating costs and improves your return on investment.
In short, KOSOOM's indoor spotlights not only provide excellent lighting performance, but also incorporate stylish design elements to enhance the attractiveness of the indoor environment. Whether you are looking to highlight merchandise in a retail environment, create a romantic atmosphere in a restaurant, or display art in a gallery, KOSOOM's indoor spotlights can meet your needs and bring a unique glow to your commercial space.
Technical features and advantages
The technology of modern spotlights has come a long way. KOSOOM's LED spotlights are highly energy efficient, which means you can reduce energy consumption while providing excellent lighting, creating a more sustainable lighting solution for commercial environments. Additionally, their long life reduces maintenance and replacement costs, making them an affordable option. KOSOOM's LED spotlights also have adjustable color temperature, and the color of the light can be adjusted as needed to meet the needs of different environments.
Choose the most suitable spotlight
Choosing the most suitable spotlight is crucial to achieving the ideal lighting effect. KOSOOM's professional team has extensive experience in this field and can provide you with personalized advice to ensure your commercial lighting needs are optimally met.
First, we will focus on the analysis of lighting needs. This includes understanding your specific uses and goals. For example, if you need to illuminate artwork in an exhibition gallery, you may want to choose adjustable spotlights so you can precisely illuminate each piece. On the other hand, if you are choosing lighting for a store or restaurant, you may want to consider different fixture types to suit the lighting needs of different areas.
Second, we provide recommendations based on design considerations. Different commercial environments may require different lighting designs. KOSOOM's product series covers various types of Spotlights, such as Recessed Spotlight, Surface Mounted Spotlight, Ceiling Spotlight, etc. Recessed Spotlight is usually installed in the ceiling, which can provide uniform lighting effects and is suitable for places that require a simple appearance. Surface Mounted Spotlight is installed on the ceiling surface, which is suitable for situations where convenient installation is required. Ceiling Spotlight can be flexibly installed on the ceiling and is suitable for places that require flexible lighting adjustment.
Additionally, we take budget considerations into consideration. KOSOOM's lighting product lines cover every price range, so no matter the size of your budget, we can provide a spotlight solution that's right for you. We understand that in a business environment, cost-efficiency is crucial, so we will help you find the most cost-effective option.
Finally, we will consider environmental considerations. KOSOOM's range of LED spotlights are an environmentally friendly choice as they offer superior energy efficiency, reducing energy consumption, and have a long lifespan, reducing the need for maintenance and replacement. This helps reduce the burden on the environment while lowering operating costs.
In short, KOSOOM not only provides many types of Spotlights, but also provides you with professional advice by working closely with you to ensure that you choose the most suitable spotlight to meet your commercial lighting needs. Whether you are creating a striking retail environment or need to create a welcoming restaurant atmosphere, we have the perfect solution waiting for you.
Successful case sharing
KOSOOM has always provided customers with successful spotlight solutions. Our products achieve outstanding results in a variety of commercial venues, from enhancing product displays to creating unique indoor ambiences. Customer feedback on our spotlight products has been consistently positive, which is our motivation to continue to improve and innovate. One example is the solution we provided to a high-end retailer, who successfully used our spotlights for jewelry displays, increasing the appeal and value of their products.
Maintenance and care
Maintenance and upkeep are key to long-term performance of your spotlights. KOSOOM recommends regular inspection and cleaning of spotlights to ensure proper operation. Our product designs have been carefully considered to reduce the need for maintenance so you can enjoy superior lighting for longer. In addition, we offer repair and maintenance services to ensure your spotlights always perform at their best.
Create a sustainable star for commercial lighting
Spotlights play an integral role in commercial lighting, and the KOSOOM brand's LED spotlight series stands out for its excellent performance and sustainability. We strongly encourage you to choose KOSOOM's professional solutions to meet your commercial lighting needs and create a more energy-saving, environmentally friendly, and long-lasting lighting environment. Whether you are looking for indoor spotlights or other types of spotlights, KOSOOM will be your reliable partner to help you achieve your lighting goals.
FAQ
Q: What are spotlights and what are their main uses?
A: A spotlight is a lighting device, usually designed to focus a beam of light, used to highlight a specific area or object. They are mainly used in commercial environments, such as shops, restaurants, exhibition halls, etc., to highlight display items, create atmosphere or provide focal lighting.
Q: What different types of Spotlights are available under the KOSOOM brand?
A: The KOSOOM brand provides various types of Spotlights, including Recessed Spotlights, Surface Mounted Spotlights, Ceiling Spotlights, etc. Each type is suitable for different commercial scenarios and lighting needs.
Q: How do I choose the spotlight that's right for me?
A: Choosing the right spotlight depends on your specific needs. First, consider the purpose and goals, then consider lighting design and budget. KOSOOM's professional team can provide personalized advice to help you choose the commercial lighting solution that's best for you.
Q: What are the features and advantages of KOSOOM's LED spotlights?
A: KOSOOM's LED spotlights have the advantages of high energy efficiency, long life and adjustable color temperature. Not only do they reduce energy consumption and maintenance costs, they also provide flexible lighting solutions that can adapt to different environmental needs.
Q: How to maintain and maintain KOSOOM spotlights?
A: Maintaining and maintaining your spotlights is essential to maintaining their performance. Regular inspection and cleaning of spotlights is recommended to ensure proper operation. KOSOOM also provides repair and maintenance services to extend the life of your spotlights and maintain their optimal performance.