Welcome to a world where every corner radiates with the mesmerizing glow of 12 volt LED lights. Transform your lighting game and dive into the fascinating realm of series wiring. By the end of this comprehensive guide, you'll not only brighten up spaces but also elevate your technical prowess. Let's embark on this enlightening journey!
1. Understanding the Intricacies of Series Wiring for 12 Volt LED Lights
Before diving into the specifics of wiring 12 volt LED lights in series, let's solidify our understanding of the concept. Series wiring involves connecting multiple LED lights end to end, forming a continuous circuit where the current flows sequentially through each light. This arrangement ensures uniform brightness and creates an aesthetic lighting effect that can be particularly captivating in various settings.
In scenarios where a long, continuous lighting effect is desired, such as accent lighting in commercial spaces or under-cabinet lighting in kitchens, series wiring comes to the forefront. By connecting the positive terminal of one LED light to the negative terminal of the next, you establish a daisy chain of illumination.
2. Gathering Your Arsenal: Essential Materials and Tools
Before you embark on this electrifying venture, gather the necessary tools and materials. A soldering iron, electrical tape, wire strippers, wires of various gauges, and of course, 12 volt LED lights, are crucial components. These tools are your allies in achieving a secure and efficient series wiring setup.
Consider the following table outlining the materials required:
| Material | Purpose |
| --- | --- |
| Soldering Iron | Joining wires securely |
| Electrical Tape | Insulating wire connections |
| Wire Strippers | Removing insulation from wires |
| Assorted Wires | Establishing connections of varying lengths and gauges |
| 12 Volt LED Lights | Core components of the lighting system |
3. The Step-by-Step Guide: Shedding Light on the Process
3.1. Power Down and Safety First
Safety is paramount. Ensure the power is turned off and circuits are deactivated before beginning any electrical work. Equip yourself with safety goggles and gloves for added protection.
3.2. Identifying the Positive and Negative Terminals of LED Lights
Correctly identifying the positive and negative terminals of LED lights is the bedrock of successful series wiring. The positive terminal is typically longer or marked with a "+" symbol, while the negative terminal is shorter or labeled with a "-" symbol.
3.3. Crafting Connections: The Art of Wiring
Choosing the right wire gauge is akin to selecting the perfect brush for a masterpiece. Delve into the art of selecting the ideal wire thickness, stripping insulation with finesse, and creating snug wire connections. Witness the current flowing seamlessly through the circuit.
3.4. Illuminating Tests and Troubleshooting
Each LED light is a star waiting to shine. Illuminate each one individually before uniting them in a series. This practice ensures you identify and troubleshoot potential issues, guaranteeing a flawless lighting experience.
Stay tuned for the next section as we delve into the process of connecting 12 volt strip lights, bringing you one step closer to mastering the art of series wiring for captivating illumination.
4. Connecting 12 Volt Strip Lights: A Seamless Integration
As we continue our journey through the realm of series wiring, let's explore how to seamlessly connect 12 volt led strip lights to create an exquisite lighting tapestry. Whether you're looking to accentuate architectural features or add an ethereal touch to your space, these steps will guide you through the process.
4.1. Unraveling the Magic of 12 Volt Strip Lights
12 volt LED strip lights, also known as LED tape lights, offer a versatile and enchanting lighting solution. These flexible strips, embedded with tiny LED bulbs, can be easily cut to size and adhered to various surfaces. Before diving into the connection process, let's understand their components and potential applications.
In scenarios where a long, continuous lighting effect is desired, such as accentuating cove ceilings or adding drama to shelving units, 12 volt strip lights come into play. They allow for intricate lighting designs and the creation of dynamic visual effects.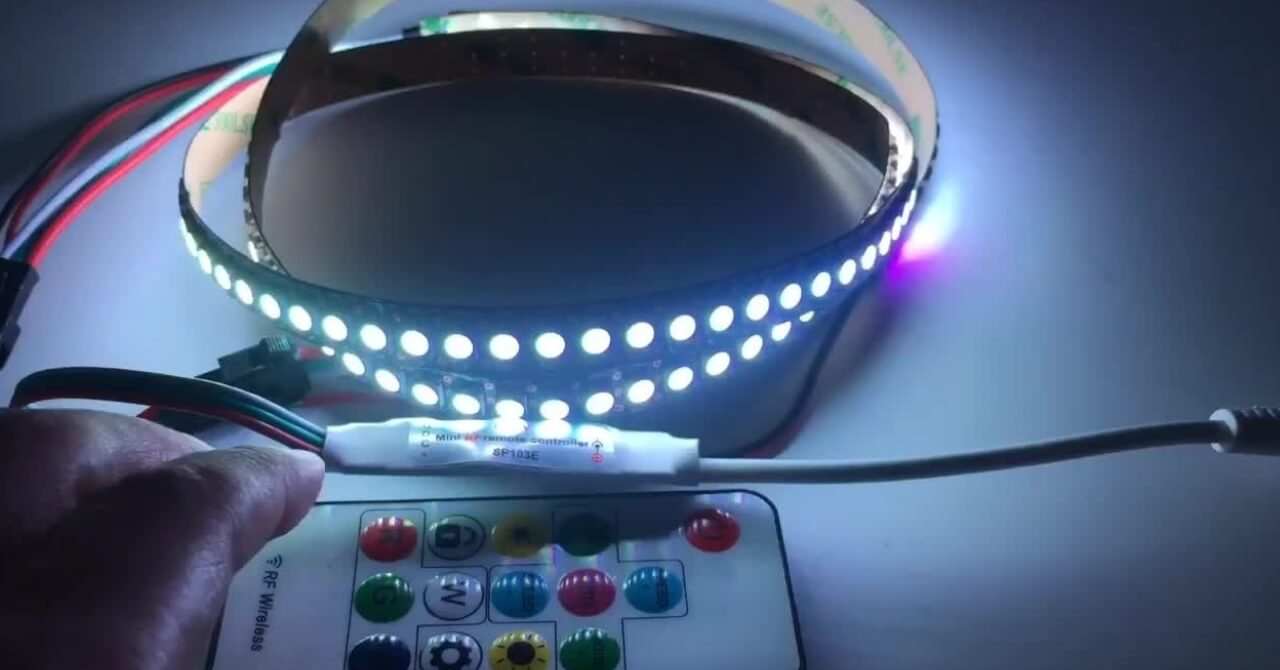 4.2. Preparing the Strip Lights
Before connecting the strip lights in series, it's important to prepare them for the wiring process. Measure the desired length of the strip and cut it accordingly. Most strip lights have designated cut points to ensure precision.
4.3. Soldering and Securing Connections
Soldering is a crucial step when connecting strip lights in series. It ensures a stable electrical connection and prevents voltage drop. Carefully solder wires to the designated solder pads on each strip. Heat-shrink tubing can be used to insulate and protect the soldered connections, ensuring long-lasting performance.
For a visual representation of the soldering process, refer to the following table:
| Step | Action |
| --- | --- |
| Step 1 | Strip the wires and expose the ends |
| Step 2 | Apply solder to the exposed wires |
| Step 3 | Solder the wires to the designated pads |
| Step 4 | Slide heat-shrink tubing over the soldered area |
| Step 5 | Heat the tubing to shrink and secure it |
4.4. Adhering and Finalizing the Installation
With the connections secured, it's time to adhere the strip lights to the desired surface. Peel off the adhesive backing and carefully position the strip in place. Press firmly to ensure proper adhesion. To avoid damage or malfunction, ensure that the strips are not bent or twisted excessively.
Congratulations! You've successfully integrated 12 volt strip lights into your series wiring setup. Your space is now poised to embrace a symphony of captivating illumination.
Stay tuned for the final section of our guide, where we'll explore expert insights, key considerations, and the advantages of series wiring. Prepare to elevate your mastery of lighting even further!
5. Expert Insights, Key Considerations, and the Advantages of Series Wiring
As our journey through the world of series wiring draws to a close, let's delve into expert insights, key considerations, and the remarkable advantages that this method brings to your illumination endeavors.
5.1. Expert Insights for Flawless Execution
5.1.1. Voltage Compatibility: When connecting LED lights in series, it's essential to ensure that the total voltage remains within the specified range. Mismatched voltage levels can lead to dim or malfunctioning lights.
5.1.2. Consistent Resistance: Maintain uniformity in the resistance of wire connections. Differing resistances can cause uneven brightness across the connected lights.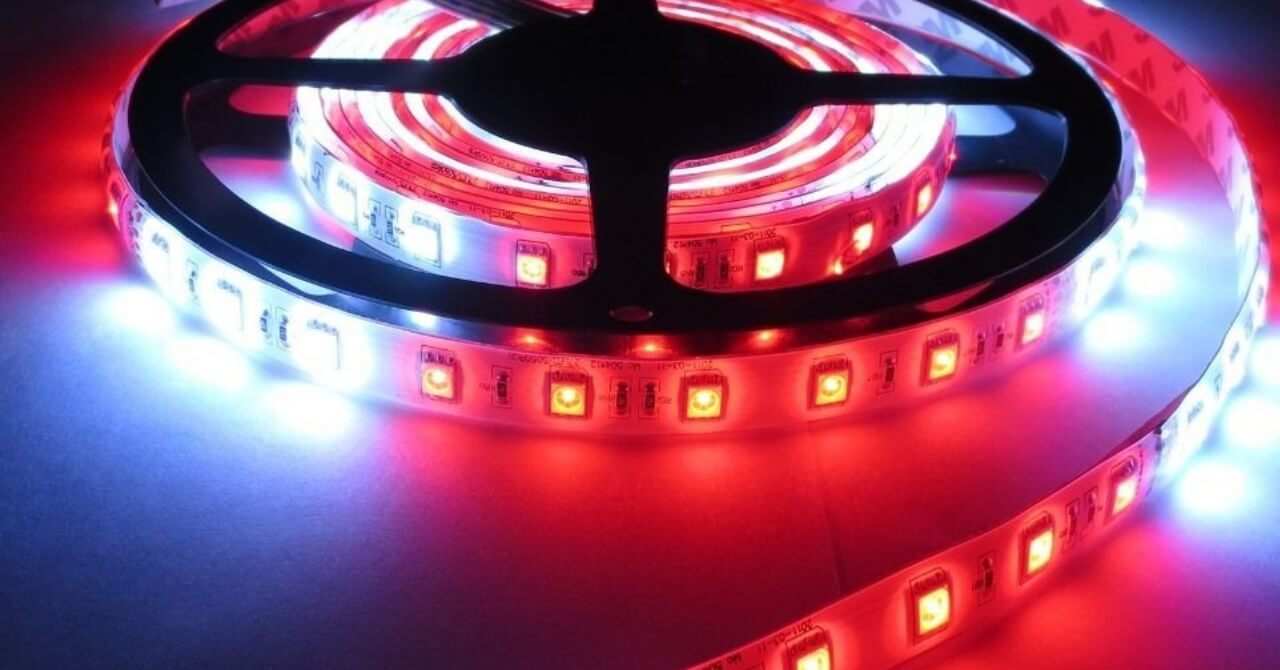 5.2. Key Considerations for Optimal Results
5.2.1. Quality Components: Invest in high-quality LED lights and wiring materials. Quality components ensure longevity and reliable performance.
5.2.2. Load Calculations: Before connecting multiple LED lights, calculate the load on the circuit. Ensure that the load is within the capacity of the power supply to prevent overheating and hazards.
5.2.3. Cooling and Ventilation: In applications where LED lights are used for extended periods, consider implementing cooling solutions to prevent overheating, which can affect the longevity of the lights.
5.3. Advantages of Series Wiring: Elevating Your Lighting Game
5.3.1. Uniform Brightness: Series wiring ensures uniform brightness across connected LED lights, creating a seamless and visually appealing lighting experience.
5.3.2. Simplified Control: With series wiring, controlling the entire circuit becomes more straightforward. A single switch or dimmer can govern the entire series of lights.
5.3.3. Creative Possibilities: Series wiring allows for creative lighting designs, such as creating captivating patterns or effects through synchronized dimming.
5.3.4. Reduced Wiring Complexity: When compared to parallel wiring, series wiring reduces the complexity of wiring, making installation more manageable.
5.3.5. Energy Efficiency: Series wiring can be energy-efficient, especially when used with low-voltage LED lights. This results in energy savings over time.
5.3.6. Aesthetic Impact: The series wiring arrangement itself can be an aesthetic element, adding an industrial or artistic touch to the environment.
With these insights and advantages in mind, you're poised to orchestrate exceptional lighting installations that captivate and elevate spaces. From achieving uniform brilliance to embracing the creative potential of series wiring, you've unlocked a world of possibilities.If you want to learn more about 12V LED lights, you can check out this article: Why 12 Volt LED Lights are Ideal in RV Lighting?
Illuminate Your World
As we bring this comprehensive guide to a close, it's time for you to take the lead and illuminate your world. Armed with the knowledge of series wiring, you can create awe-inspiring lighting installations that leave a lasting impression. Whether you're embellishing residential spaces or enhancing commercial environments, your mastery of series wiring will undoubtedly shine through.
So go ahead, embark on your lighting journey with confidence. Transform spaces, evoke emotions, and let your expertise in series wiring set the stage for brilliance. Your world is waiting to be illuminated – seize the opportunity and let your lights shine!