Have you ever been confused about choosing a lighting solution? Do you want to find an LED Profile luminaire for commercial lighting but don't know where to start? Don't worry, we're going to take you through this lighting maze and show you how to choose the right LED Profile brand, which includes a great selection from the KOSOOM brand. Now, let's unveil this shimmering treasure box!
Importance of LED Profile
LED Profiles are an integral part of modern commercial lighting. Not only do they provide high brightness illumination, they also have excellent energy saving properties that will save you money on your energy bills. Whether you are indoors or outdoors, LED Profiles offer solutions to your lighting needs. Whether it's a store, restaurant, exhibition hall or office space, LED Profile can be customized to meet your needs.
In commercial lighting projects, choosing the right brand of LED Profile is one of the keys to ensuring the success of your project. Brand selection is not only about the quality of the fixtures, but also about the long-term maintainability of the project. Therefore, before you start buying, it is necessary to understand in detail the features and advantages of different brands.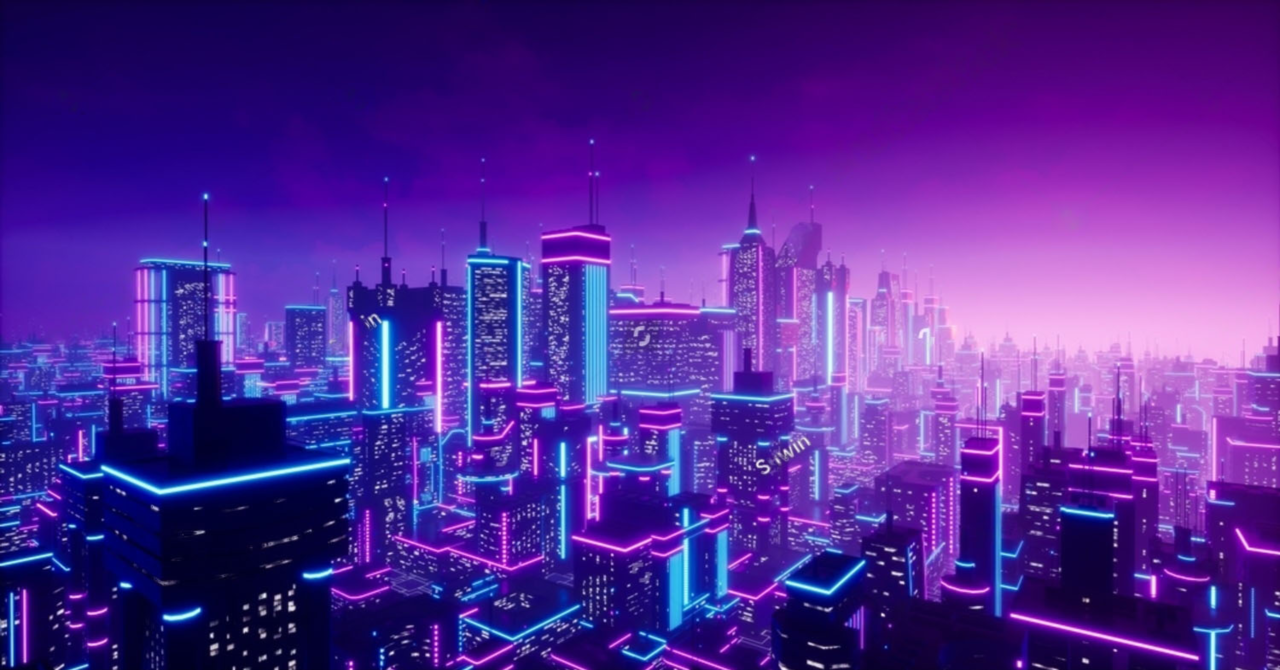 Different types of LED Profile
Understanding the different types of LED Profile is a crucial step in ensuring that you choose the right brand. In the field of commercial lighting, there are many different types of LED Profile, each with unique design and application characteristics. Below we will explore several common types of LED Profiles in detail to help you better understand them and how to choose based on your project needs.
Surface Mount LED Profile
Surface Mount LED Profile is a common type that is usually used in locations where even lighting is required. These LED Profile fixtures are mounted on the surface of walls, ceilings or floors to provide even light distribution. They are suitable for shelf lighting in stores, corridor lighting or general lighting needs in offices. Surface-mounted LED Profiles not only provide excellent light distribution, but are also easy to install and maintain, making them widely used in a variety of commercial environments.
Recessed LED Profile
Recessed LED Profiles are a lighting solution that creates a sense of wholeness. They are embedded into walls, ceilings or floors so that they blend seamlessly with their surroundings. This type of LED Profile is commonly used in restaurants, hotels, offices, etc. and can provide highly customized lighting effects for interior spaces. Recessed LED Profiles not only provide functional lighting, but can also be used as part of the interior design to enhance the aesthetics and uniqueness of the space.
Suspended LED Profile
Suspended LED Profiles offer designers more room for creativity. They are usually suspended from the ceiling and can be adjusted in height and angle to meet different design needs. This type of LED Profile is suitable for places that require prominent lighting effects, such as galleries, exhibition halls, restaurants or luxury stores. Hanging LED Profile has good adjustability, which allows you to adjust the light direction and intensity according to the needs of different scenes to achieve the best presentation of lighting effect.
Before choosing an LED Profile brand, you need to fully understand your project needs and space design. Consider the purpose of the place, the design concept and the desired lighting effect. Once you are clear about the type of LED Profile you need, you can be more targeted in choosing the right brand. Whether it's a surface-mounted, recessed or suspended LED Profile, the KOSOOM brand offers a wide range of types to meet the needs of a variety of commercial lighting projects. Therefore, when making your choice, make sure you fully understand the characteristics of your project in order to make the most informed decision.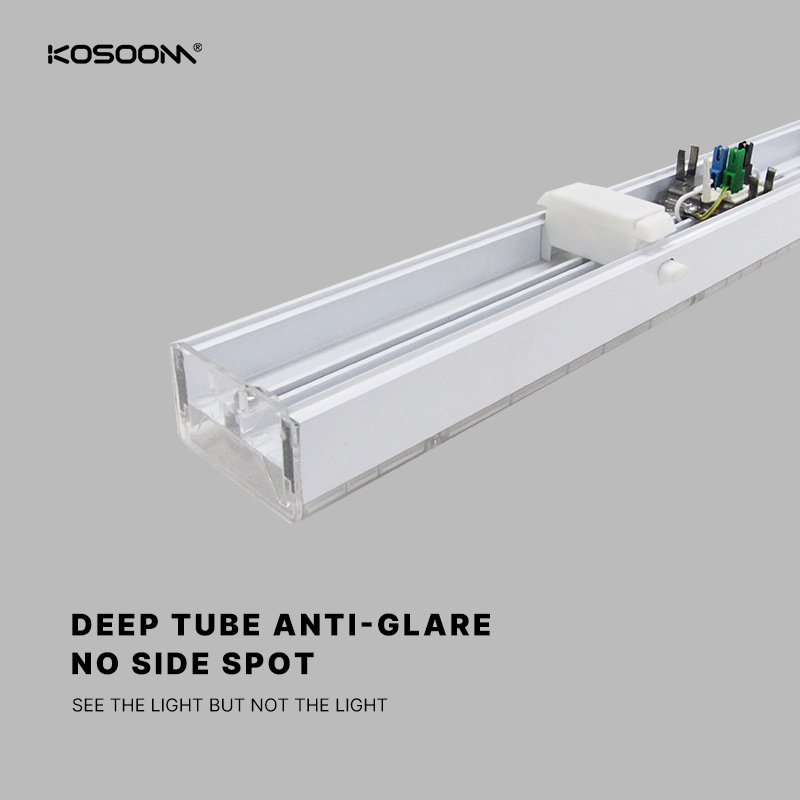 the importance of brand selection
Brand selection is a critical part of decision making. Choosing a well-known, trusted brand will ensure that your investment is worthwhile. In addition to quality, but also consider performance, reliability and customer support. In the lighting sector, the KOSOOM brand has always been trusted and their products are known for their high quality and excellent performance.
Not only does the KOSOOM brand have years of lighting experience, but they are also committed to meeting the needs of their customers. They are constantly improving their products to provide state-of-the-art lighting solutions. In addition, the KOSOOM brand's customer service team is always there to support customers and ensure that their lighting projects run smoothly.
KOSOOM Brand Profile
Let's stop for a moment and take a look at the KOSOOM brand, a specialist with many years of experience in the field of lighting. As an example of brand lead copy, "As the KOSOOM brand, we bring you high quality LED lights with our years of experience in lighting." Their product range includes not only LED Profile, but also a variety of other lighting options, such as LED track lights, LED downlight, etc. The KOSOOM brand has won widespread recognition for its customer-first approach.
How to choose LED Profile brand
Now, let's dive into how to choose the right LED Profile brand for you to ensure the success of your commercial lighting project. Brand selection is a complex process that requires consideration of several factors, here are some detailed suggestions for guidance:
Reputation and history of the brand
First, it is important to understand the reputation and history of the brand. An LED Profile brand with a good reputation and a rich history is usually more trustworthy, and the KOSOOM brand is an example of a lighting specialist with many years of experience who have earned a good reputation in the lighting sector. Check out the brand's history to learn about their origins, development and milestones to get a better idea of their expertise and reliability.
Customer feedback and satisfaction
Next, consider customer feedback and satisfaction. Knowing what other customers think about the brand can provide important information about quality and service.KOSOOM's customers have always been very satisfied with their products and services, which is a clear advantage. You can check online reviews, customer feedback or talk to other project managers to find out about their experiences. If the brand excels in customer satisfaction, then you can choose them with more confidence.
Product diversity and adaptability
Finally, learn more about the product diversity and adaptability of the brand. Different LED Profile brands may offer a variety of different types of fixtures for different projects. Make sure that the brand's product line covers the various types of LED Profiles that your project will require.The KOSOOM brand offers a wide variety of different LED fixture options, including LED track lights, LED downlights, and more, which allows them to be adaptable to a variety of commercial lighting projects.
Before making a choice, it's a good idea to create a clear list of project requirements, including the type of LED Profile needed, quantity and budget. Then, compare these needs with different brands to determine which brand best meets your project requirements.
Choosing an LED Profile brand is an important and complex decision that requires comprehensive consideration of the brand's reputation, customer feedback, and product diversity.With years of experience, customer satisfaction, and an extensive product line, the KOSOOM brand is an excellent choice to consider. Through careful research and comparison, you can find the LED Profile brand that best suits your commercial lighting project and ensure the successful implementation of your project.
KOSOOM's Brand Advantage
Let's focus on the KOSOOM brand again.KOSOOM stands out for its superior performance and versatility. Their lamps not only have superior performance, but also in the design of both aesthetic and practical. So not only the LED Profile, but KOSOOM's wide range of fixtures are leaders in the commercial lighting market. Naturally, you may want to know more about KOSOOM's products.
Other Products from KOSOOM
In addition to the outstanding LED Profile, the KOSOOM brand offers you a wide range of other eye-catching lighting products for a variety of commercial and design needs. Here are some of those attention-grabbing options:
KOSOOM LED Linear Lights
KOSOOM's LED Linear Lights are designed for professional projects where even light distribution is desired. Whether you need to illuminate long hallways, office areas, or store interiors, these linear lights offer exceptional performance. Not only do they provide excellent lighting, they are also designed with aesthetics and energy efficiency in mind, creating the perfect lighting atmosphere for your space.
KOSOOM LED Strip Light
KOSOOM's LED light strips offer you unlimited creative possibilities. They are suitable for both indoor and outdoor use and can be used for decoration, accenting or lighting. Whether you want to add flair to a special design project or create an impressive visual effect, LED light strips do it all with ease. What's more, KOSOOM's LED strips offer outstanding durability and energy efficiency, making your lighting projects even more attractive.
KOSOOM LED Panel Light
KOSOOM's LED panel lights are ideal for modern offices and commercial spaces. They are known for their slim design and even illumination.LED panel lights not only provide bright and soft illumination, but also have excellent energy-saving properties that will lower your energy bills. These fixtures are suitable for a wide range of ceiling types, providing an efficient, energy-saving lighting solution for your interior space.
By choosing products from KOSOOM, you will not only enjoy superior performance, but also a wide range of options to meet different lighting needs. As a brand that focuses on industry trends and continues to innovate, KOSOOM will provide you with cutting-edge lighting solutions to ensure that your commercial space has an exceptional lighting experience. Whether you are a designer, architect or homeowner, KOSOOM's products will add flair to your project. By choosing KOSOOM, you will be on your way to a brighter future!
KOSOOM is trustworthy
Finally, it is important to emphasize the customer satisfaction of the KOSOOM brand. Their team of professionals is always keeping up with the times and providing cutting-edge LED lighting solutions.Whether it's commercial lighting or other areas, KOSOOM's products are equipped with excellent performance, bringing customers an unparalleled lighting experience. Therefore, you will never regret choosing KOSOOM.
When choosing an LED Profile brand, keep in mind that quality, performance and versatility are the key factors. with its years of experience and outstanding product line, KOSOOM brand is certainly a good choice. So, act now! Explore KOSOOM's products to bring the perfect solution to your lighting project. Make a wise choice and enjoy a bright future!
FAQ
Q: What is LED Profile?
A: LED Profiles are special profiles for lighting applications, typically used to shield and protect LED strips. They not only provide optical effects, but also enhance the appearance and performance of the lighting system.
Q: How difficult is it to install an LED Profile?
A: The installation difficulty of LED Profiles varies depending on the profile type and installation scenario. In general, surface mount profiles are easier to install, while recessed and suspended profiles may require more specialized installation skills. Choosing the right profile for your project and seeking professional help can simplify the installation process.
Q: How do I select an LED Profile?
A: When choosing LED Profile profiles, you need to consider factors such as shape, size, material, mounting method, transparency, diffusion effect and dust/water resistance. Understand your project requirements and environmental conditions, then select the appropriate profile.
Q: Why is the KOSOOM brand a worthwhile option to consider?
A: The KOSOOM brand has years of lighting experience and is known for high quality, superior performance and customer satisfaction. They offer a wide range of LED Profile profiles as well as other fixture options to meet a variety of commercial lighting needs.
Q: How to ensure the installation and maintenance of LED Profile?
A: To ensure installation and maintenance of the LED Profile, it is recommended to follow the installation guidelines and maintenance recommendations provided by the manufacturer. Regular cleaning and inspection of the profile ensures even light distribution and is kept clean to maintain optimal performance. If required, professional maintenance services can be sought.