The continuous advances in LED lighting technology have brought us more flexible, efficient and aesthetically pleasing led lighting solutions. One of the highlights of modern interior lighting design is the combination of LED rectangular aluminium profiles with light strips.
Rectangular aluminium profiles act as a powerful accessory that not only fixes and protects the LED strip lights, but also provides a concealed and sophisticated integrated effect. To help you achieve the perfect installation, this article will introduce the different types of LED rectangular aluminium profiles and their characteristics, and provide detailed installation steps and notes.
Aluminium profiles are a common accessory in LED strip mounting. They are used to hold the luminaire in place and to dissipate the heat emitted. For each aluminium profile type used for LED strips, you will find several variants, including the rectangular aluminium profile, which allows you to integrate your lighting fixtures as discreetly as possible.
1. The different types of LED aluminium profiles
Recessed aluminium profiles: clever integration of light into various surfaces
Recessed aluminium profiles are a flexible option for a wide range of surfaces, including ceilings, walls, furniture, headboards and mirrors. Its design allows LED strips to be installed in a way that they can be cleverly concealed without disrupting the overall decor. The recessed aluminium profile, which usually has a rectangular shape, offers a wide choice of depths so that you can control the effect of the light precisely as required.
Flat aluminium profiles: concealed installation, suitable for all kinds of brackets and rooms
The flat aluminium profile is an unobtrusive option that can easily be applied in a variety of environments and can be customised to the length of the light bar fixture required. Ideal for installation in stands or rooms, this profile has a discreet appearance that does not steal the dominance of the décor, while providing an even and soft distribution of light.
Corner aluminium profiles: ideal for decorating interior corners
The corner aluminium profile is ideal for decorating the corners of an interior space. It perfectly fills the gaps between two sections of wall, between wall and ceiling and other expected angles and corners. Depending on the desired light output, the corner aluminium profile is available with a choice of 30°, 45° or 60° angles, ensuring that the light is cast at just the right angle to add a unique ambience to the interior.
Rectangular aluminium profiles: adding flair to a space, simple to install
The rectangular aluminium profile is a simple and practical option for decorating flats or commercial spaces. It is very simple to install and can be easily fixed to various surfaces such as objects, furniture or structures that decorate a room. The rectangular aluminium profile provides a stable support for the LED strip, enabling it to deliver a long-lasting light effect, add flair to a space and create a sophisticated and comfortable atmosphere.
By choosing the right LED aluminium profile for specific needs, you can achieve the perfect integration of light installations that fulfil a practical function while fitting elegantly into the interior. Whether you are in the field of domestic or commercial lighting, LED aluminium profiles offer flexibility and versatility to meet the requirements of different scenarios and needs.
2. Features of rectangular aluminium profiles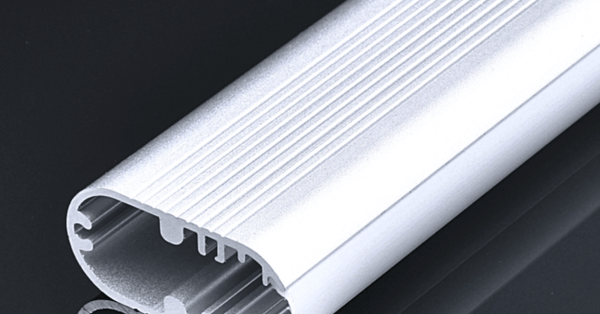 The versatile rectangular aluminium profile
Rectangular aluminium profiles are designed for the installation of LED strips and can be adapted to the needs of functional or mood lighting. They feature translucent diffusers to enhance the illumination of luminaires, fixing clips and end caps. As an ideal accessory, the rectangular aluminium profiles not only protect the LED strip, but also conceal it cleverly.
Choice of size and covering material
The average dimensions of rectangular LED aluminium profiles are typically 20 x 21 x 2000 mm (W x H x L). You can choose from aluminium profiles in 1m or 2m lengths to suit different scenarios. These aluminium profiles, usually with PVC as covering material, are particularly suitable for 220V LED strips and can be used in a variety of applications such as corridors, living rooms, bathrooms, stair steps, ramps and many other scenarios.
Application of high quality aluminium alloys
The aluminium alloys used for the manufacture of rectangular aluminium profiles are high-quality materials that provide the required technical and safety properties. Some rectangular LED profiles even have an IP65 protection rating when sealed with silicone, ensuring good water resistance. In addition, these aluminium profiles are treated with a highly corrosion-resistant anodised coating, making them ideal for outdoor LED installations and durable in all kinds of harsh climatic conditions.
Protection and suitability for outdoor installation
Rectangular aluminium profiles are designed not only for decorative purposes, but also for their protective properties. Some profiles have excellent protection to protect the LED strip from external environmental damage. This makes rectangular aluminium profiles very suitable for outdoor installations, able to withstand a wide range of climatic conditions and environmental requirements.
By choosing the right rectangular aluminium profile, you can ensure a stable installation and quality lighting for your LED strip. Its wide range of sizes, cover materials and protection options make rectangular aluminium profiles an essential accessory in the LED lighting industry. Whether indoors or outdoors, rectangular aluminium profiles help you to achieve a fine integration of lighting installations, adding flair to a space and creating a comfortable and pleasant environment.
3. Types of LED strips suitable for rectangular aluminium profiles
Rectangular aluminium profiles are usually suitable for 12V or 24V LED strips, which are more discreet when installed and operate at a lower voltage. Due to their low current voltage, these LED strips have the advantage that they can be safely installed in almost any environment without danger. If the installation environment is not wet, then an IP20 rated strip is sufficient. In wet environments, on the other hand, strips with IP65/66 rating need to be selected as they offer better heat dissipation and can extend the life of the luminaire.
Rectangular aluminium profiles can accommodate single-colour 24V or 12V LED strips which are well concealed in the profile and provide single-colour lighting effects of varying brightness with accessories. The RGB LED strip models, on the other hand, bring a variety of flashing, fading or other elegant and unique lighting effects to your room.
These LED strips are not only powerful but also very beautiful. You can use rectangular aluminium profiles to hang LED strips from ceilings or walls to illuminate corridor floors, staircases or even furniture corners. In addition, specialist locations can also benefit from the use of LED profiles, such as bespoke offices, hotels and shops, where LED profiles can provide sophisticated lighting effects.
Choosing LED strips for rectangular aluminium profiles will help you achieve the perfect integration of your lighting installations and provide the ideal lighting solution for your space. Whether for practical lighting or for creating a unique atmosphere, the combination of LED strips and rectangular aluminium profiles will give you outstanding results.
4. Mounting positions for LED lighting configurations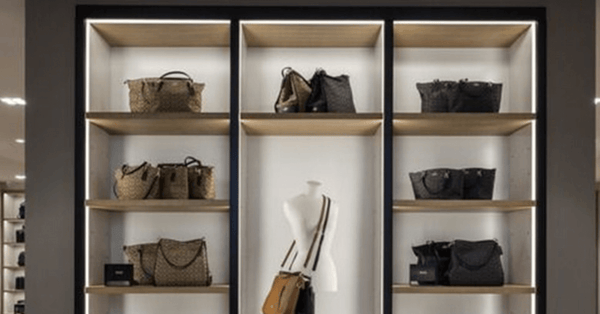 Once you have defined your lighting requirements, it is time to choose where to install your LED strip configuration. With rectangular aluminium profiles, you can give the ceiling of a large designer living room a new lighting effect.
When refurbishing a space, you can choose to install rectangular strips of light on the walls and ceilings to give the room a unique ambience. This decorative lighting configuration immediately enhances the visual impact of the entire space, for example by installing rectangular profiles on the staircase steps, which emit a pleasant and stylish light. Alternatively, you can use rectangular aluminium profiles to mount LED strips on the edges of balconies, terraces or driveways to mark their borders.
For a relaxed and cosy atmosphere, you can choose soft lighting and complete the transformation of the place by installing rectangular aluminium profiles with LED strips. This configuration is excellent for bedroom lighting, where the strips are suspended above the head to provide a high-quality design effect to the interior.
Rectangular aluminium profiles are also available in a variety of decorative techniques! For example, you can install them throughout the hallway of your house to give it a fresh feel with breathtaking results! These fittings can also provide beautiful colours for your kitchen or bathroom lighting. What's more, they are very easy to install and look great.
By choosing the right mounting position and incorporating rectangular aluminium LED strips into your space, you will bring a unique and sophisticated lighting effect to the room. Whether it's a living room, staircase, bedroom or hallway, LED lighting configurations can add charm to your interior.
5. Installation steps for rectangular aluminium profiles
Installation process for LED strip with rectangular aluminium profiles
To start installing the LED strip configuration you will need the following tools and materials:
Rectangular aluminium profile
LED tape of your choice
Finish caps
Mounting clips
LED power supply
(if required) RGB LED controller
The following are the steps for mounting the LED strip in the rectangular aluminium profile:
Cut the LED strip to the appropriate length and remove the double-sided adhesive tape. Then fix the LED strip to the bottom of the rectangular aluminium profile.
Install the end caps of the aluminium profile so that the wires of the LED strip can pass through the outer part of the profile.
Depending on your needs, choose one of the following mounting options: use fixing clips, double-sided adhesive tape or rivet the attachment directly to the bracket from the inside.
Once you have ensured that all operations are completed, connect your configuration electrically to the power supply. If required, an RGB LED controller can also be connected for colour and brightness control.
By following the installation steps above, you can successfully integrate the LED strip into the rectangular aluminium profile. You will then be able to easily fix and protect the LED strip and provide it with the right lighting environment. Remember to follow the installation guidelines carefully and use the appropriate tools to ensure a smooth installation process.
By choosing the right LED strip and rectangular aluminium profile for your needs and following the correct installation steps, you can easily install and integrate your lighting fixtures. LED rectangular aluminium profiles not only provide better protection and heat dissipation, but also create a sophisticated, discreet lighting effect that adds a unique appeal to interior spaces.
Whether you are designing for home lighting or commercial premises, the perfect integration of LED rectangular aluminium profiles with light strips will provide you with a superior lighting experience. We hope that the installation guidelines provided in this article are helpful and allow you to demonstrate your creativity and skills in the field of LED lighting.
Related articles:
The Ultimate Guide to Effortlessly Installing LED Strip Lights at Home
FAQ
Q: What types of LED strips are LED rectangular aluminium profiles suitable for?
A: The LED rectangular aluminium profile is suitable for both 12V and 24V LED strips, both monochrome and RGB types.
Q: What are the installation steps for LED rectangular profiles?
A: The installation steps for LED rectangular aluminium profiles include selecting the right profile and strip, cutting the strip to the required length, fixing the strip to the bottom of the profile, installing the end pieces of the profile and finally making the electrical connections.
Q: What are the characteristics of LED rectangular aluminium profiles?
A: The LED rectangular aluminium profile has the function of protecting and concealing the LED strip and is equipped with a translucent diffuser to enhance the lighting effect. Its surface mounting is suitable for functional or mood lighting and is commonly used for both indoor and outdoor installations.
Q: Where are LED rectangular aluminium profiles suitable for installation?
A: LED rectangular aluminium profiles are suitable for installation in ceilings, walls, corridors, stair steps, balconies, terraces, driveways, etc. and provide a unique and aesthetically pleasing lighting effect.
Q: What materials and accessories are required to install LED rectangular profiles?
A: To install the LED rectangular profile you will need the rectangular profile itself, LED strips, finish caps, mounting clips, LED power supplies and possibly RGB LED controllers if required.