Are you looking to illuminate your space effectively but find yourself wondering about the best lighting solution? You've come to the right place! In this comprehensive guide, we will delve into the world of lighting to help you make an informed decision. We'll compare two popular choices: Panel Lights and Ceiling Lights. By the end of this article, you'll be equipped with the knowledge to brighten your space the way you envision.
Understanding Panel Light and Ceiling Light
Panel Light: Panel lights are sleek, flat fixtures that offer uniform and glare-free illumination. They are known for their modern aesthetics and are often used in offices, schools, and homes. Panel lights can be customized to suit various applications, including custom LED panels.
Ceiling Light: Ceiling lights encompass a wide range of fixtures that are mounted directly onto the ceiling. They come in diverse styles, including chandeliers, flush mounts, and pendant lights. Ceiling lights are popular for their ability to complement interior designs, including kitchen light panels.
Comparing Functionality and Applications
Different Scenarios: Panel lights are excellent for providing even illumination across large areas, making them suitable for offices and commercial spaces. Ceiling lights, with their various styles, are more versatile and can match different room aesthetics, making them great for homes.

Eco-Friendliness and Energy Efficiency: When it comes to energy efficiency, panel lights often have the edge. Their LED technology consumes less energy while producing ample light. Ceiling lights' efficiency varies depending on the type, so it's essential to check the specifications. Consider exploring energy-efficient options like LED flat panel lights for your project.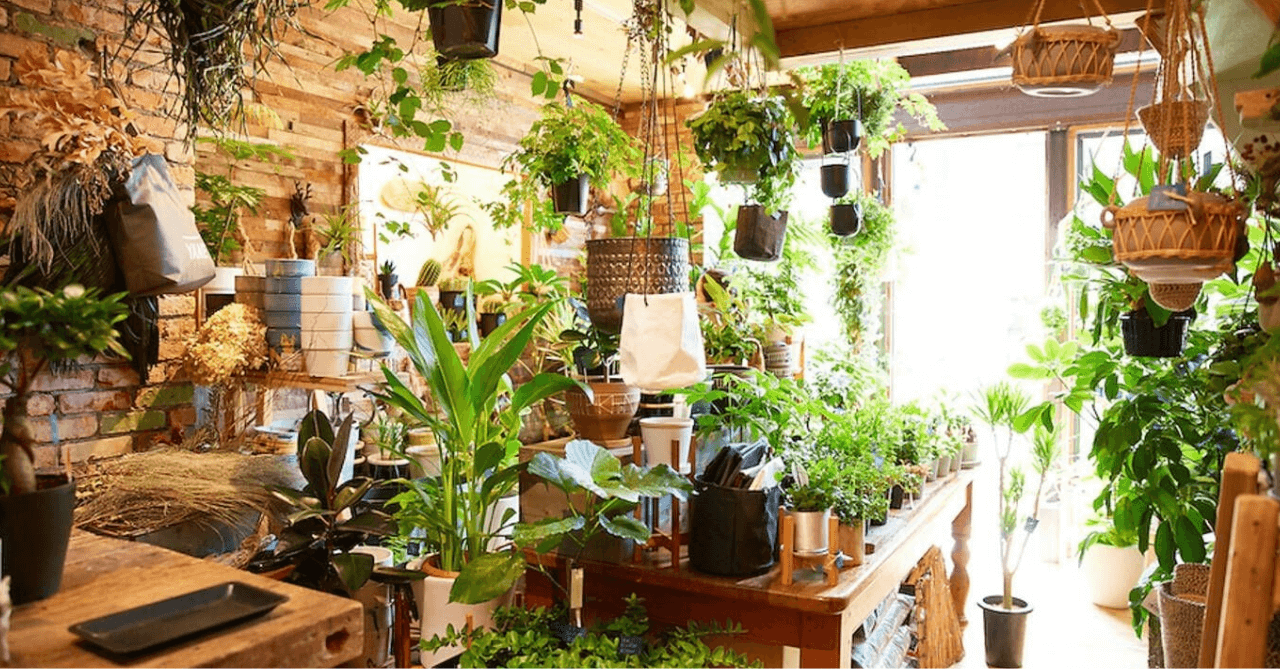 Installation and Maintenance
Installation Steps: Installing panel lights typically involves mounting the fixture and connecting it to a power source. Ceiling lights, depending on the type, may require more complex installations. It's crucial to follow manufacturer guidelines and, if needed, seek professional assistance.

Maintenance Tips: Both panel lights and ceiling lights require minimal maintenance. Regular cleaning and checking for loose connections are essential. Panel lights might need less frequent maintenance due to their sealed design.
Costs and Efficiency
Cost Comparison: Panel lights tend to be more cost-effective in the long run due to their energy efficiency. While the initial investment might be higher, you'll save on energy bills over time. Ceiling lights vary in price, depending on the style and features. Explore a range of options, including ceiling light panels, to find the right balance between cost and quality.

Energy Efficiency Analysis: To gauge energy efficiency, consider the lumens per watt (lm/W) ratio. Panel lights often have a higher lm/W ratio, indicating better efficiency. However, individual models may differ, so check the specifications.
Style and Design Considerations
When it comes to lighting, functionality is just one piece of the puzzle. Aesthetic appeal and design are equally important, especially when you want your lighting fixtures to blend seamlessly with your interior decor. Let's explore how panel lights and ceiling lights differ in terms of style and design:
Panel Light: Clean and Minimalist
Panel lights are renowned for their sleek and minimalist design. They are characterized by their slim profiles and uniform illumination. This makes them an ideal choice for modern and contemporary spaces. Here are some design considerations for panel lights:
Sleek and Modern: Panel lights exude a contemporary vibe, making them suitable for offices, conference rooms, and homes with a modern design aesthetic.

Uniform Illumination: The flat and evenly lit surface of panel lights complements minimalist interiors by providing consistent, glare-free light.

Customization: Panel lights can be customized in terms of size, color temperature, and even printed designs. This flexibility allows you to match them with your specific design preferences.
Ceiling Light: Versatile and Varied
Ceiling lights offer a broader spectrum of design options due to their diverse styles and forms. Whether you prefer a classic look or a trendy, artistic fixture, you can likely find a ceiling light to suit your taste. Here's what you need to know about ceiling lights' design:
Style Diversity: Ceiling lights come in various styles, such as chandeliers, pendant lights, and flush mounts. This variety enables you to choose a fixture that complements your room's overall design theme.

Customization Opportunities: Some ceiling lights, particularly custom or artisanal designs, can be tailored to your specifications. This is perfect for those seeking a unique and personalized lighting solution.

Design Impact: Ceiling lights often serve as focal points in rooms. Their design can significantly impact the ambiance and atmosphere of a space, making them crucial for interior designers and homeowners.
Incorporating smart light panels into your lighting design is also worth considering. These panels allow you to control lighting color, intensity, and even create dynamic lighting effects, adding a touch of innovation and customization to your space.
Remember, the choice between panel lights and ceiling lights isn't just about functionality; it's about the overall look and feel of your space. Consider your interior design style and personal preferences when making this decision.
User Reviews and Recommendations
In the digital age, accessing user reviews and recommendations has become an integral part of the decision-making process when purchasing products or choosing services. When it comes to lighting solutions like panel lights and ceiling lights, the experiences and insights shared by other users can be invaluable in guiding your choice.
Importance of User Feedback
Real-World Insights: User reviews offer real-world insights into the performance, durability, and satisfaction level of specific lighting products. Reading about the experiences of others can help you anticipate how a particular lighting solution might perform in your own space.

Quality Assurance: Positive reviews from other users can provide a level of quality assurance. When multiple users praise a product for its reliability and functionality, it often indicates a trustworthy choice.

Identifying Potential Issues: On the flip side, negative reviews can alert you to potential issues or drawbacks of certain lighting fixtures. This can help you avoid making costly mistakes and select a product that aligns with your needs.
Leveraging User Recommendations
To make the most of user feedback, here are some steps you can take:
1. Online Retailer Platforms
Online retailers often have dedicated sections for user reviews and ratings. When exploring lighting options on platforms like kosoom, look for reviews specific to the lighting solution you're considering. Pay attention to overall ratings, comments about installation, and any recurring issues mentioned.
2. Lighting Forums and Communities
Participating in lighting forums or online communities can provide a wealth of knowledge and recommendations. Members often share their experiences and offer valuable advice on choosing the right lighting fixtures. Don't hesitate to ask questions and seek guidance from fellow enthusiasts.
3. Professional Advice
If you're unsure about which lighting solution is best for your specific needs, consider consulting with a lighting professional. They can offer personalized recommendations based on your space, lighting goals, and design preferences.
Remember that individual experiences can vary, so it's essential to read multiple reviews and consider the overall consensus. Also, factor in your unique requirements and budget when making a final decision.
Specifications and Sizing
Selecting the right lighting fixture isn't just about its style and design; it's also crucial to ensure that it fits your space appropriately. Let's explore the importance of specifications and sizing when choosing between panel lights and ceiling lights:
1. Understanding Specifications
Panel Light Specifications
Size: Panel lights are available in various sizes, such as 2×2 feet or 2×4 feet. Consider the dimensions of your ceiling or wall space when choosing the size.
Wattage: Check the wattage of the panel light to ensure it provides the desired brightness for your area.
Color Temperature: Panel lights come in different color temperatures, ranging from warm to cool white. Choose the one that suits your lighting preference.
Dimmability: Some panel lights are dimmable, allowing you to adjust the light intensity to create different moods.
Ceiling Light Specifications
Fixture Type: Depending on your interior design, choose the right ceiling light fixture type, such as chandeliers, pendants, or flush mounts.
Bulb Type: Be aware of the bulb type required for your chosen ceiling light, whether it's incandescent, LED, or others.
Dimensions: Measure the height and width of the ceiling light to ensure it fits comfortably in your room.
Installation: Check the installation requirements, including whether it needs a junction box or additional support.
2. Sizing Considerations
Panel Light Sizing
Ceiling Grids: If you're installing panel lights in a drop ceiling grid, ensure they fit within the grid's dimensions without any modification.
Room Size: For standard-sized rooms, a 2×2 or 2×4 panel light may suffice. Larger spaces may require multiple fixtures.
Uniformity: Consider spacing panel lights evenly to maintain uniform illumination.
Ceiling Light Sizing
Ceiling Height: For rooms with high ceilings, consider chandeliers or pendants with longer downrods or chains for an appropriate hanging height.
Dining Tables: When selecting a chandelier or pendant for a dining area, ensure it's the right size, allowing for comfortable conversation and dining without obstruction.
Before making a purchase, measure your room's dimensions, ceiling height, and available space. Also, review the installation requirements and specifications provided by the manufacturer to ensure compatibility with your space.
With a solid understanding of specifications and sizing, you're well-equipped to choose the perfect lighting solution for your needs. Whether it's ceiling light panels, LED flat panel lights, kitchen light panels, or custom LED panels, your space will soon be bathed in the ideal illumination.
Exploring Energy Efficiency
When selecting the ideal lighting solution for your space, energy efficiency is a critical factor to consider. Both panel lights and ceiling lights offer energy-efficient options that can help you reduce your energy consumption and lower your electricity bills. In this section, we'll delve into the energy efficiency aspects of these lighting choices.
Panel Lights: Embracing LED Technology
Panel lights are renowned for their energy efficiency, primarily due to their utilization of Light Emitting Diode (LED) technology. Here's why LED panel lights are an energy-conscious choice:
Lower Energy Consumption: LED panel lights consume significantly less energy compared to traditional lighting technologies. They convert a higher percentage of electricity into visible light, reducing wastage.

Longevity: LED panel lights have an impressive lifespan, often lasting tens of thousands of hours. This means fewer replacements, contributing to lower overall energy usage.

Instant Start: LED panels illuminate instantly without warm-up time. You get full brightness as soon as you switch them on, without any energy wasted during the warm-up phase.

Dimmability: Many LED panel lights are dimmable, allowing you to adjust the light output according to your needs. Dimming reduces energy consumption when maximum brightness isn't required.
Ceiling Lights: Energy Efficiency Varies
The energy efficiency of ceiling lights can vary depending on the type of fixture and the bulbs used. Here's what you need to know:
Incandescent vs. LED: Traditional incandescent ceiling lights are less energy-efficient compared to LED ceiling lights. If you opt for ceiling lights, consider those with LED bulbs for better efficiency.

Ceiling Light Types: Flush mounts and pendant lights typically accommodate LED bulbs, which are energy-efficient. However, some chandeliers may still use incandescent or halogen bulbs, which consume more energy.

Check Lumens: When choosing ceiling lights, check the lumens (brightness) output of the bulbs. Higher lumens can provide adequate lighting with lower wattage, reducing energy consumption.
Environmental Impact
Both panel lights and energy-efficient ceiling lights contribute positively to reducing the environmental impact associated with energy consumption. By choosing LED lighting solutions, you are not only saving on energy bills but also reducing greenhouse gas emissions associated with electricity generation.
Energy efficiency should be a significant consideration when selecting between panel lights and ceiling lights. LED panel lights stand out as a highly efficient and eco-friendly choice, while energy-efficient ceiling lights can also contribute to lower energy consumption when the right bulbs are used. Make sure to check the energy ratings and specifications of the lighting fixtures you are considering to make an environmentally conscious choice.