Regardless of what your workplace looks like, the lighting in your space can have a big impact on your employees. The stress of everyday tasks and responsibilities wears on the body and mind. Lighting plays an important role in how colleagues interact with each other, how they work, and how much stress they face on a daily basis.
Your commercial or office space may have track lighting or other types of lighting, such as integrated recessed lighting. Because every space is different, choosing the right lighting for your workplace is critical. Conversely, the wrong lighting can affect the physical and mental health of your team. In this article, you'll learn how certain lighting can affect employee performance and energy levels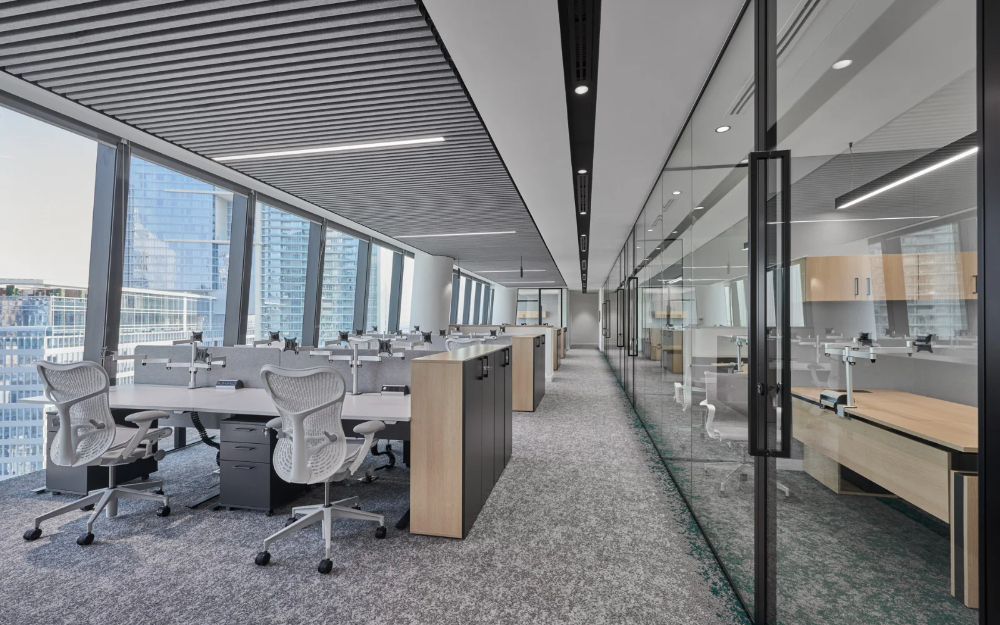 How does lighting affect your productivity?
The impact of lighting on daily life is often underestimated. We spend most of our day at work and indoors. Lighting in the areas where we spend the most time can affect our physical and mental health, leading to chronic fatigue, sleep deprivation and even depression.
It does not even take scientific research, you probably already know that bright light is sometimes too strong for the work environment. Constantly staring at a computer screen can also strain your eyes.
The type of light you are exposed to during your workday can have a significant impact on your mood and motivation. The more you are exposed to natural light, the better you feel. That means more energy, higher motivation, better sleep habits, and more.
Over the years, experts have experimented with design and found innovative ways to maximize natural light in the workplace.
However, flooding an entire room with natural light can be a challenge. As a result, not all areas benefit, and not all employees benefit. As winter approaches and the days get shorter, the impact of natural light diminishes.
Artificial LED lighting systems, such as area lights, are a common form of lighting in workplaces.
In an office with many computer screens, choosing the right LED lighting method is critical to match the brightness of the screen with the exact light source. There are two types of artificial lighting, each of which has different effects on employees:
Dimmable LED lights are not always ideal for the workplace because they can strain the eyes. Sleepiness and lack of productivity are not uncommon in offices with this lighting.
It is well known that high lighting intensity affects performance. Bright halogen or fluorescent lighting can sometimes trigger headaches and even migraines in employees.
It's important to find a balance between artificial and natural light in the workplace to provide the best environment for your employees. Choose your LED lighting fixtures based on the needs of your space and your team.
Set up your desk and furniture to make the most of both natural and artificial light. Consider color temperature and how it affects office workflow.
Warm light is best for places like lounges or quiet zones, while cool light can have a positive effect on mood and alertness.
If you need high quality office lighting LED and professional lighting solutions, please contact us!
KOSOOM provides customers with free consultation and lighting design services, from program planning to technical support for lighting installation and commissioning. We have a strong product supply chain, all products have CE, ROHS certification, have a complete product portfolio, online service response within 24 hours, and faster delivery.