If employees spend 8-9 hours a day in a small workplace, it not only affects their performance but also directly affects their mental health. Sometimes it's not that your space is really small, but that it's not set up properly.
From rearranging the interior design to optimising the lighting system, you can easily utilise the full potential of a given space. However, one of the most cost-effective and energy-efficient ways to do this is to use the right lighting solution.
Thanks to developments in technology and research in the lighting industry, there are many ways to brighten up an office space and make it more attractive and spacious.
Many business people and leaders have realised the importance of lighting and are now adopting the latest technologies to bring innovation to their workspaces by unlocking the unrecognised lighting possibilities of their spaces.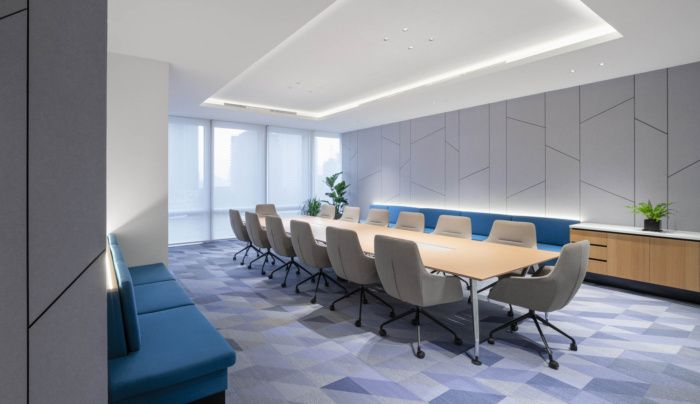 If you want to make the most of your space and make it look bigger, look at the following approaches.
Arrange multiple types of luminaire
We should move away from the traditional single fixture lighting a space, it is now popular to set up different fixture types to illuminate your space.
For small spaces, the view of many lighting designers is that using multiple light sources is preferable to a single central light source.
Different luminaire types are arranged according to the layout of the space so that the whole area is illuminated and no darker areas are left to cause injury to staff.
Trust me! In an efficient office space, darkness is something you have to think about. Therefore, brightly illuminate your office space to increase employee productivity and keep your mind and body healthy.
Downlights and recessed light sources
To better illuminate your space, make sense of recessed light sources or downlights for ceiling centrepieces. Recessed lighting takes up very little space but provides strong illumination, which makes them ideal for compact spaces with low ceilings.
On the other hand, the angle of the downlight can be adjusted to illuminate every dark corner of the room, making it very practical.
KOSOOM also offers the STL001 and STL002 series of recessed indoor lighting, as well as the CDL and CSL series of downlights to help you optimise your space even better. These luminaires are not only excellent and reliable, but also glare-free and durable.
Background lighting
Another technique that adds appeal and depth to a space is integrated backlighting.
This is a great way to eliminate darkness behind furniture and decorations and to create the illusion of greater depth. LED strips can be installed behind displays, wall murals or artwork for a total look.
Natural lighting
Natural daylight gives a soothing and relaxing feeling. Making the most of natural light can make your space appear larger, although this limits your geographical conditions and requires being at the edge of the floor.
For this reason, it is advisable to avoid blocking the passage of this light by removing additional solid surfaces such as partition walls or screens. In addition, curtains should be chosen carefully.
They should be as light as possible in terms of colour and material and the rails should be long enough to allow the window space to remain open when the curtains are drawn. These considerations will benefit your employees' eyesight and overall health in a variety of ways.
About us
If you have lighting needs for supermarkets, shops, offices, restaurants etc., you can click here to view our products and we will provide you with a free consultation and lighting design service, from scheme planning to technical support for the installation and commissioning of the luminaires.
We have a strong product supply chain, our products are CE and ROHS certified, with a complete product portfolio, online service response within 24 hours and faster delivery.