If you're looking to start a new retail store or revamp an existing one, the lighting you choose is critical to its overall look and appeal. Choosing the right lighting fixtures can make all the difference in attracting customers and making your displays stand out.
Whether you prefer top-quality LED track lighting or other types of retail lighting, selecting the perfect fixtures for your space is essential for maximizing sales. Creating a captivating atmosphere that draws customers to your products is key. The ambiance and displays you create will influence how customers interact with your products and your store.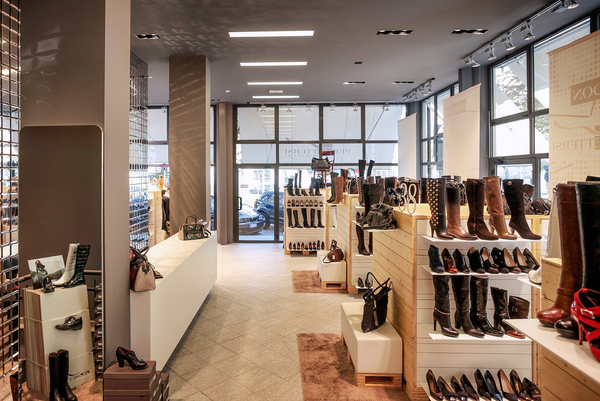 Exploring the Different Types of Illumination in Retail Spaces
trategic use of lighting is crucial in emphasizing the shopping experience. A well-lit and cozy atmosphere immediately makes customers feel relaxed and ready to explore the products on offer.
Any professional interior designer will tell you that appropriate lighting is the foundation of a high-quality shopping experience.
Generally, there are several types of lighting that a store needs: ambient lighting, accent lighting, decorative lighting, and task lighting.
1、ambient lighting
Environmental lighting is typically the primary lighting in a store. When your customers walk into your store, you want to ensure a warm ambiance that meets the shopping needs of your target audience.
This doesn't mean you need a space that is too dark or too bright. The size of the space, ceiling height, and amount of natural light will all impact the number of fixtures and control types needed.
2、accent lighting
Key lighting is used to highlight specific areas and attract customers to the particular products you want to prioritize. By illuminating your latest or bestselling products with a single light, it can make them stand out 3-6 times more than the surrounding lighting. Key lighting is often used in window displays to draw potential customers into your store.
3、decorative lighting
The visual impact of a store's decorative lighting has a significant impact on a customer's first impression. It's not just about lighting, but rather human-centered visual design. It plays a complementary role in shaping the image of your store.
4、task lighting
Workplace lighting is designed for specific tasks that employees need to perform. The dressing room area allows customers to thoroughly inspect their clothing for fit, the product storage area allows employees to quickly access and retrieve items, and the checkout area ensures efficient cashiering and product identification. Additionally, workplace lighting highlights the store's signage and entrance area to make it easy for potential customers to identify the relevant retailer.
What is the Best Lighting for Clothing and Display?
Strategic lighting placement can enhance your clothing display, as you want to showcase the items you've chosen for your window or store exhibit.
For window displays, decorative lighting should complement the products and align with your store's design and brand image.
Consider adding accent lighting to emphasize specific displays, such as clothing racks or mannequins.
Opt for LED track lighting that mimics natural light to showcase your clothing's colors and details.
And don't forget to reserve task lighting for non-display spaces like fitting rooms.
How can I find high-quality LED lighting fixtures?
At KOSOOM, our mission is to enhance your store's experience and business. Whether you're looking for the most environmentally friendly and energy-efficient lighting fixtures for your office space, or customized LED lighting fixtures for your retail environment, our experts are committed to serving you and meeting all of your lighting needs!
KOSOOM provides free consultation and lighting design services to our clients, offering technical support from planning to installation and commissioning.
We have a strong product supply chain and all of our products are CE and ROHS certified, with a complete product portfolio and 24-hour online service response for faster delivery.